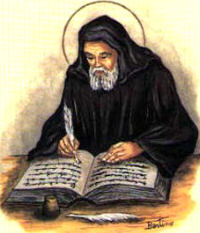 St. Bede the Venerable (Patron Saint of Lectors)
Pray for Us

In the Constitution of the Sacred Liturgy the Second Vatican Council declared that Christ "is present in his word since it is he himself who speaks when the Holy Scriptures are read in the Church". This means that as a lector, when the word of God is proclaimed during the Liturgy of the Word, Christ speaks through you. As a lector, you become the means by which God's word touches the hearts of those gathered precisely for this purpose. Men and women who practice a good Catholic manner of living are invited to provide this sacred ministry. Lectors are given a period of training prior to their ministry whereby parish practices are explained in detail.

For weekly Rosters please check parish life menu.

---